Sydney Gordon Vingoe


One of Alfred's VINGOE's (here) grandchildren Syd Vingoe wrote from his home in New Zealand to tell me about his father, Sydney Gordon Vingoe, who was born 15th May 1898.
Sydney Gordon first left his home in Newlyn in 1911, age13. He walked some 18 miles to St Ives where he signed on as crew with the local firm of Haines Shipping. His first ship was the "Trevose" a steam tramp ship built on the Tyne in 1896 by Readhead.. His first voyage took him eventually to South America where he and another youth jumped ship. They got jobs on board a small trader working up and down the Amazon but eventually they contacted the Salvation Army and asked for help to return home. Sometime later the "Trevose", after completing her trip to the Baltic, was once again in a South America port and the hapless pair had again to join her as crew to work their passage home. I expect that was a hard journey! Shortly after his return to the UKin 1913 he joined the Royal Navy as a boy sailor and served on the Devonport Training Ship H.M.S. Impregnable.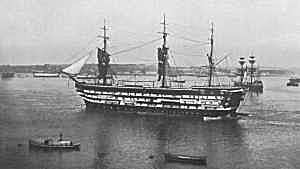 In 1914 he was a member of the Cameroon Expeditionary Force which took German West Africa. As a result of this action he was a warded £1 1s 7d in prize money in 1932!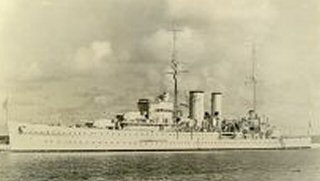 At the time that he received this reward he was serving on board HMS Exeter, a York class cruiser on a courtesy visit to the east and west coasts of USA. He met up with his father in California. He had boxed at bantam weight for the Navy and probably represented the service in a number of bouts during this tour. He had served for 23 years and in 1937 joined his last ship, the newly commissioned H.M.S. Newcastle, a Southampton class light cruiser.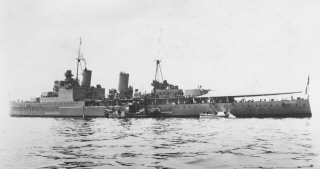 HMS Newcastle photographed 1938
In 1938 he left the Royal Navy joined the Coastguard service moving with his family to Peterhead, in Aberdeenshire. However, in 1940 he was back in the navy for the duration of the second world war. He spent some time on R.N. ships protecting the Russian Merchant Convoys and was awarded the Distinguished Service Medal on the11 Jun 1943.
In September 1945 he was de-mobilised and returned to live, first in St Ives and then Penzance where he worked as a postman.He had married Vera Spencer sometime in the 1920's and had two sons but Vera died in May1958 and was buried in Sheffield Road Cemetery, Paul. Sydney Gordon VINGOE retired in 1959 and visited his son Sydney who was living in New Zealand, and worked for a while at the Naval Dockyard in Devonport, Auckland. In 1960 he went back to sea for a couple of years as an AB [age 62!] on the liner "Southern Cross" He returned to the UK and 1966/8 married in Carrick-on- Shannon, Ireland. He and his second wife had three children before he passed on at the grand old age of 98.
2. Ruby Winifred Vingoe, who was born 30th August 1899 in Newlyn was always known as Winnie. She went to America with her father and most of her brothers and sisters in 1921 and eventually married Alexander Rutherford in Philadelphia. They had a son called Kenneth Alexander Vingoe Rutherford, who was born 13th August 1923, but unfortunately he died aged 19 from kidney disease. Winnie died in California in 1964.

3. Cecil George Vingoe, was born on the 13th December 1901 in Drift, Sancreed. As recorded above, he sailed with his father on board the "Kroonland" in 1927 and the next we know is that he married Dorothy Winifred Harris (born 28th October 1900) in 1950. They had
no children and he died in Mousehole, Cornwall in January 1967 and was buried in Paul cemetery. Dorothy died on the1st January 1978 in Penzance.

4. Roma Violet Vingoe, born 28th April 1904 in Penzance was known as Violet. She married John Thomas Rutherford (b 2 Jan 1894 IRE) on the 19th of October 1924 in Los Angeles, California, USA. John was the brother of her sister Ruby Winifred's husband, Alexander
Unfortunately the marriage did not last and on the 24th of March 1927 they were divorced in Chicago. After divorcing him, she married Fernand Auguste Chevillard (who was born on the 18th March 1900 in Ciel, near Chalon-sur-Saone, France, the son of Leon Chevillard and Marie-Louise Stephanie Thevenin) on 26th April 1927 in Santa Barbara, California. They had one daughter, who in turn also had one daughter. Violet died 18th August 1999 in San Diego, California, but she rests at Paul cemetery in Cornwall..

5. Mary Louisa Vingoe, born 8th January 1906 in Penzance was always known as Cissie. She also went with her father and mother to America. On the 5th of June 1923 she also married into the Rutherford family. Her husband was Richard Alexander. Rutherford b1890 in Ireland.
Cissie and Richard had two children, who were both born 13th April, but 22 years apart! The eldest, Richard Malcolm RUTHERFORD died on the 18th of September 2003, he was 79 years old and is survived by two sons, and some grandchildren and at least one great-grandchild
(all in California?). His sister, Maureen, lives in Las Vegas and has two sons, as well as
a few grandchildren.

6. Lauretta Vingoe, was born on the 6th March 1907 in Penzance. She had a son,
Francis, who in turn has three daughters followed by one son. The third daughter is
married with a son.

7. Francis Warwick Vingoe, was born on the 14th September 1910 in Penzance. He was always known as Frank by his family and friends. He had three children, son & dau [twins] & another daughter. The son is married with four children, a boy followed by a girl, followed by a boy, followed by a girl! One daughter, Dorothy, passed away a few years ago but she had at least one daughter. As far as we know they all live in California.

8. Bertha Margaret Vingoe, born 11th September 1911 in Penzance Always known as
Peggy she married a Mr Oleson and had one daughter, who in turn has two
daughters. The first of these is married with two sons and the second is
married with two sons and daughter. They all live in California.
This then is just part of the story of Sydney VINGOE and his family. I have no doubt we may have made some mistakes but we have tried to tell his story has accurately as possible.
We thank all those family researchers who have given information and photos to help put flesh on the bones. Please let us know if you spot any mistakes & also if you have any information to add. We refrain from publishing up to the web personal information on living relatives, unless given permission to do so. However, I do keep these records on my own files for reference.
We are now off to work on another branch of the tree: the search for Vingoe bloodlines goes on goes on.
Sandra and George Pritchard are the authors of original work on this site. They give permission to copy and use this information on the following conditions.
1 It will not be used for profit.
2. The source will be credited
Copyright © 2001. 2002. 2003 All rights reserved.
Revised: October 22, 2006 .